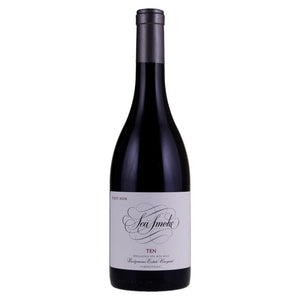 Sea Smoke estate vineyard is located in the northern hemisphere's southernmost and sunniest Region 1 microclimate, which has the coolest temperatures for grape growing. The Pacific Ocean fog "sea smoke" funnels across our hillsides each afternoon, creating ideal growing conditions for Pinot Noir.
The Pinot Noir vines are planted on south-facing hillside bluffs, in "transition zones" characterized by rich clay soils, aiding us in our quest for quality. This is where Pinot Noir finds its most sublime expression. The entire is certified both organic and biodynamic because nurturing the soil and vines - without toxic chemicals and in harmony with nature - is the right thing to do for the land.
Full flavor, perfectly ripe, balanced pinot noir. Our tiny allocation will not last long.