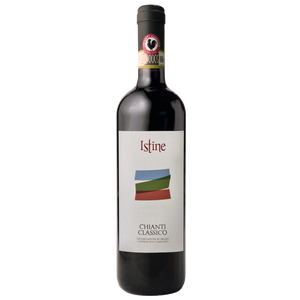 Angela Fronti is a rising star in Chianti. Similar to her wines, she is high energy, effusively charming and intense, but tempered by elegance and humility. She is a huge fan of Elisabetta Fagiouli of Montenidoli, and Elisabetta is a friend and a fan of what Angela is doing. 
Always working naturally, Istine has been certified organic since 2016. The wines are aged the old-fashioned way, in large 20hl botti grandi of neutral oak.
If I wanted to show someone what Chianti Classico tastes like, in a perfect world, I would give them Istine's. No foreign grapes, no French oak. Just the traditional grapes and methods, and it works. Bright medium red color; classic aromas and flavors of sour cherry, herbs and sandalwood; medium weight with a long finish.
An absolutely excellent all-around table wine.