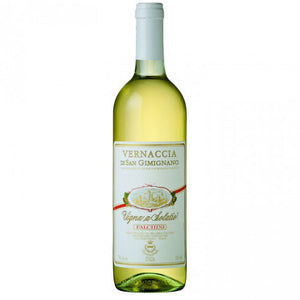 Falchini is a leading producer of the region's best known wine, Vernaccia di San Gimignano, which comprises 60% of the estate's production.
This white wine is a classic product from the Solatio Vineyard at Casale in San Gimignano.
It is entirely vinified from 100% Vernaccia grapes. It is pleasantly fresh with a hint of green apple. It adapts wonderfully to any type of cuisine. This wine has great elegance and structure, with a pleasant mineral presence.