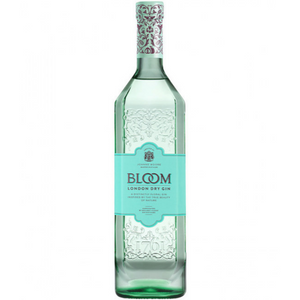 Bloom Gin smells sweet and floral. Honeysuckle and citrus bright and on the nose. Very inviting and very not traditionally gin like.

The taste is bold and unraveling. There are not a ton of botanicals in here: only seven. I want to say that each one of them clearly does their work in here and combined to create a luxurious rich flavor. The mouth feel is somewhat oily, somewhat thick. Bloom Gin begins quiet for a quarter of a second: nothing. Then the juniper jumps out at you.
Honeysuckle and bright citrus, just a hint of peppery tea. If you breathe in deeply while tasting you get a bit of the chamomile. The finish is peppery without ever being sharp. The finish is long and flavorful, juniper lingering long and dry but never hot. The alcohol is understated, but at 80 proof that shouldn't be altogether unsurprising. That is definitely the angle that it is taking.