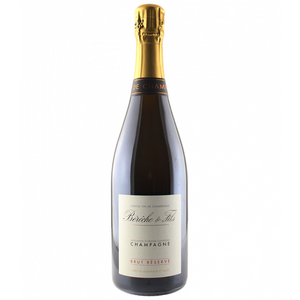 This bottle of Champagne is quite simply one of the best you'll ever taste. Structured, mineral-driven, and savory, this bottle of bubbles comes from an impeccable grower-producer and is certain to satisfy everyone at your table.
The Bérêche wines are firm in structure with ample body and firm mineral driven acidity: They are amongst the most sought after and coveted growers, rightfully considered to be one of the elite producers in Champagne.

The Brut Réserve is equal parts Chardonnay, Pinot Noir and Meunier. The wine displays lots of stone fruit, orange citrus and a strong stony minerality. Elegant, powerful and balanced, this is a stunning Champagne.