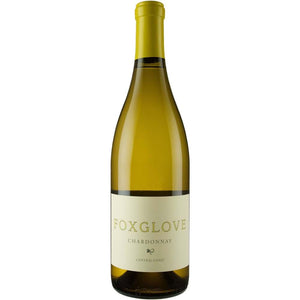 The Foxglove Chardonnay is one of those wines that you frequently see listed in write ups with headlines. The reason I really enjoy this bottle is because the style really lets the fruit shine through. It's not packed with butter, cream and oak.
Quite the contrary actually, this wine tastes to me more like a Chablis, or even an Albarino, than it does a California Chardonnay by traditional standards.
The wine pours a medium gold color in the glass and has tropical fruit on the nose. That tropical fruit carries into the flavors in the mouth of lemon, pineapple, and orange peel.