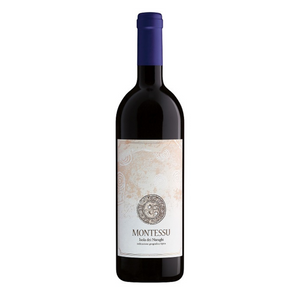 The wine has notes of cherry, raspberry and ripe fruit, myrtle and juniper.
In mouth, the wine has full-bodied black fruit flavors, with soft, saline notes, with elegant traces of rosemary and black pepper, enhancing a long, silky finish.
Pairs well with pasta with meat sauces and roasted and grilled meats.