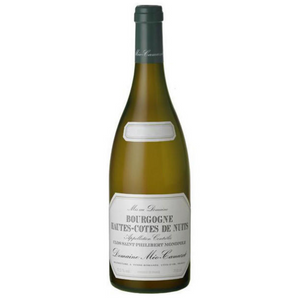 Sitting at altitude directly above the grand cru Echezaux, the Clos Saint Philibert is just a stone's throw from some of the most prestigious terroir in all of Burgundy.

The vineyard's character has consistently produced a white Burgundy of slicing vivaciousness. While such a cool, rocky terroir favors freshness and minerality in spades, the abundant white limestone also reflects sunshine onto the grapes, endowing the wine with a delightful expression of ripe, fleshy fruit. The taut, chalky 2019 showcases this pristine balance, permitting it to age just as well as it rewards immediate consumption.
Value, approachability, and undeniable pedigree—you'll see exactly why the Hautes-Côtes is being hailed as Burgundy's future shining star.