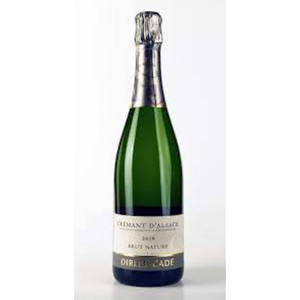 This is the delicious Brut Nature Cremant from the undisputed veterans of Alsatian sparkling wine. Mostly Pinot Gris and Pinot Auxerrois, with a small amount of Pinot Noir.
There's subtle hint of brioche on the nose, and a touch of orchard fruit on the palate, but the wine is dominated by a stony, mineral backbone. The wine is fermented in stainless steel and then aged for less than a year before being kept sur lie under capsule for around a year and a half.
This is Methode Champenois, no dosage. Refreshing, crisp, and a must for fans of great bubbles.